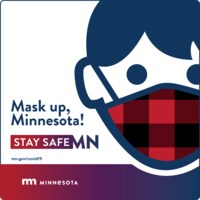 Attention Guests: Pursuant to Executive Order 20-81, effective 07/25/2020 Minnesota Governor Walz has mandated face coverings in indoor businesses such as Stillwater Motors.
There are exemptions to wearing a mask if you have a medical condition, mental health condition or disability that prevents you from wearing a mask, then you do not need to wear one.  Children age five and under also are exempt from the requirement.
If you do not have a mask, please let us know and we will provide you with a complimentary mask.
Please let our staff know if we can help you with accommodations. 
We respect the rights of all our patrons and we appreciate your continued business.