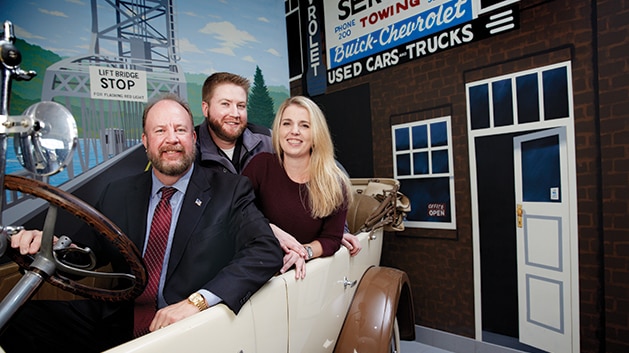 Thank you for visiting Stillwater Motors. We have been family owned by the Raduenz family since 1922 and are on our 4th generation of the Raduenz family working for and owning the dealership. Stillwater Motors started in downtown Stillwater before moving outside of downtown to a much larger, state of the art facility with plenty of room for all of our Chevrolet, Buick, and used vehicles. The Raduenz family is very active in the St Croix valley. Check out some of our community involvement here.
We proudly serve Stillwater, St Paul, Maplewood, White Bear Lake and Forrest Lake MN with a large selection of new Chevrolet and Buick as well as preowned and Certified Preowned vehicles. Stillwater Motors is also home to a 36 bay Service Department as well as a complete Body Shop for all of your vehicle maintenance needs
---
In Memory of Gus MacDonald 1930-2023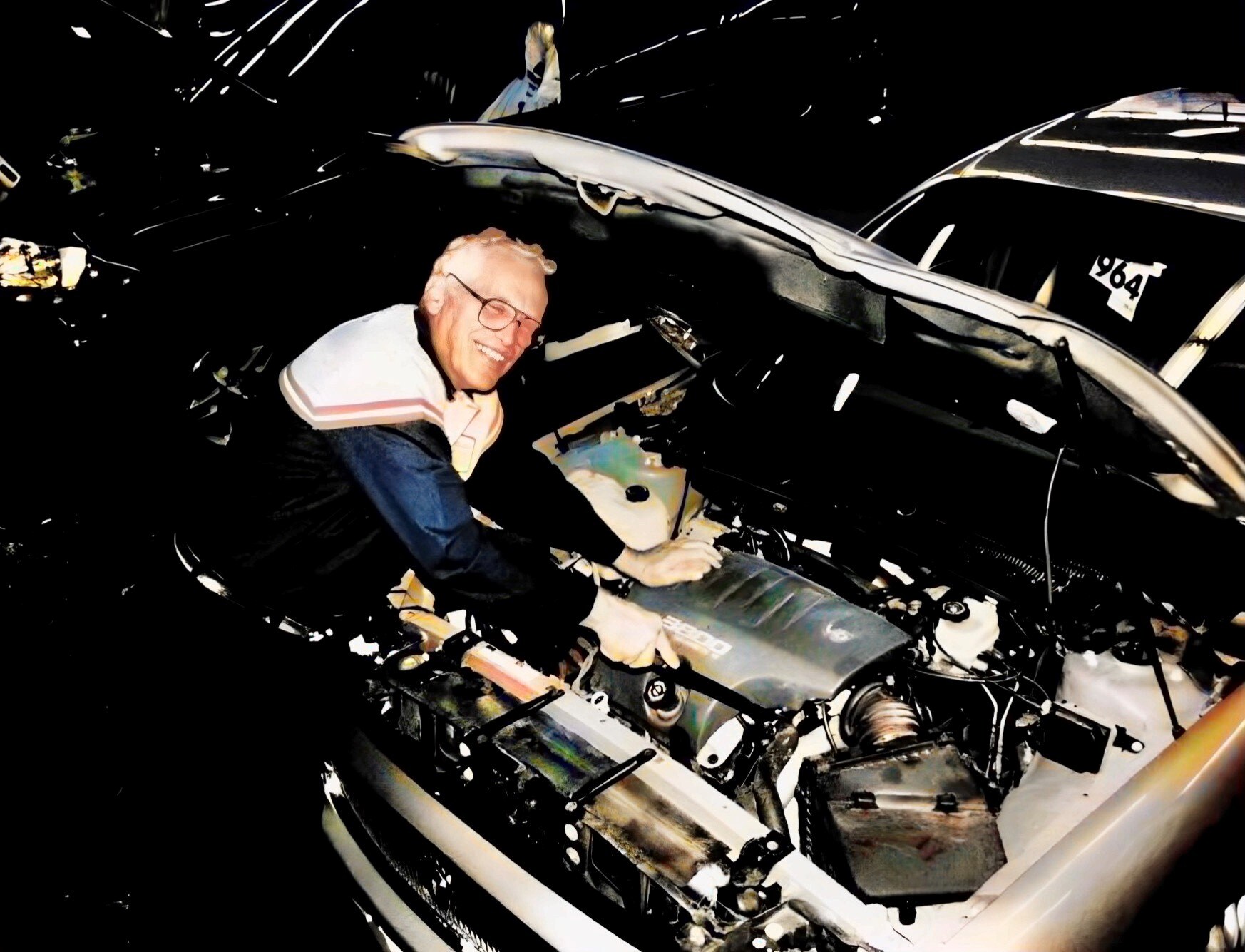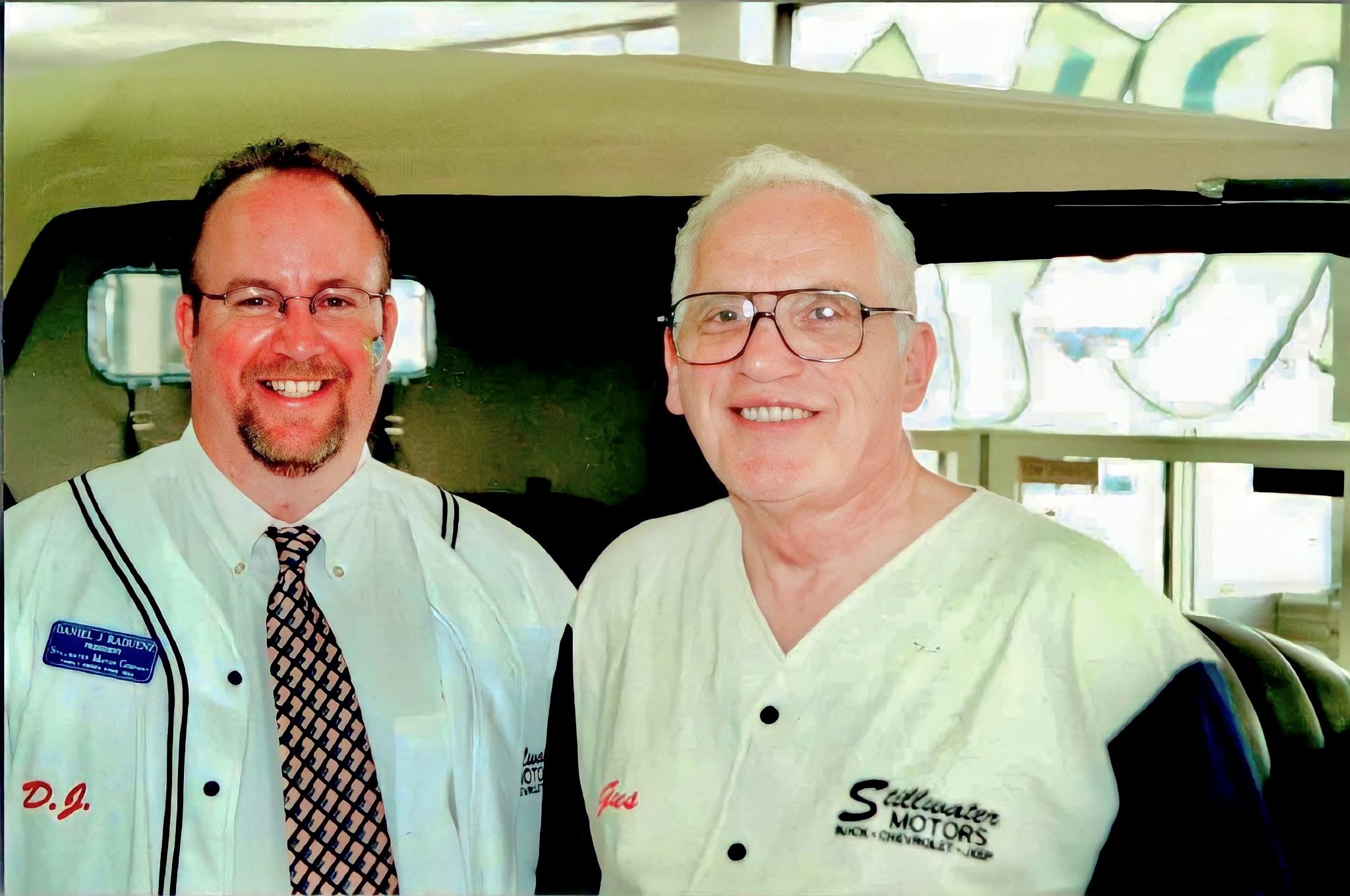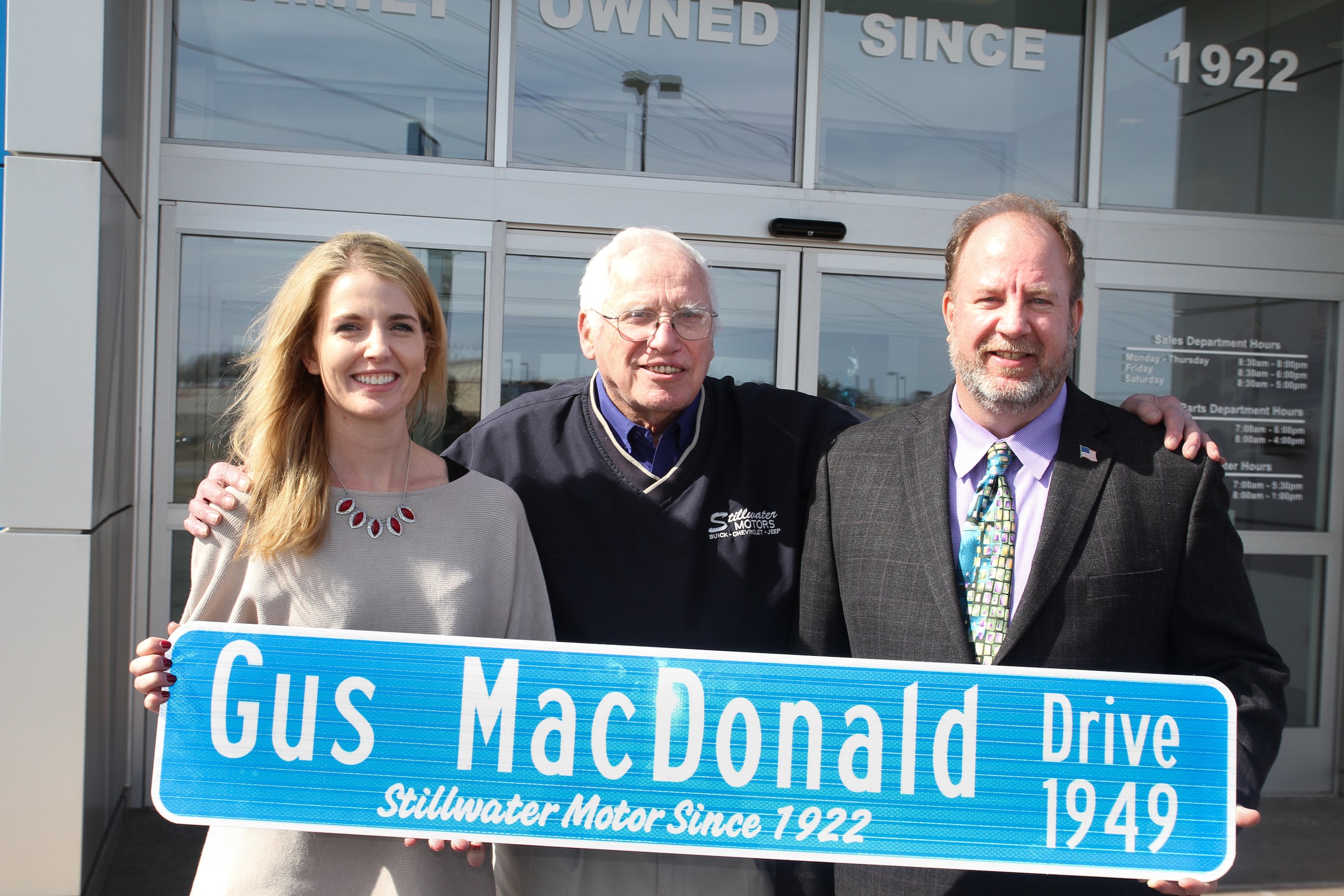 It is with heartfelt sorrow that we announce the passing of our dear friend and decades-long service manager, Gus MacDonald.
Gus was a childhood friend of Frank Raduenz, Jr, DJ's dad and had a close relationship with the entire Raduenz family. Gus and Frank would go down to the Dealership on Main Street and wash vehicles and pump gas. They loved to be around the vehicles and customers, they did it just for fun.  
Gus thoroughly enjoyed working at Stillwater Motors from 1949 until his retirement in 2018. Gus would do anything for anyone, he was such an amazing man, with a smile for everyone. His family and faith were an integral part of his character. "He was a Stillwater Motors Institution - Our Mr. Goodwrench (a GM marketing mascot). It's true, Gus seemed to know just about everybody who came into the Service Department. That came from nearly seven decades of working here", stated DJ Raduenz.
Gus was a stick-to-it, stand-up kind of guy with a work ethic that did not quit! He respected everyone around him and they in turn respected him. Gus was such an integral part of the Stillwater Motors culture that there was a commemorative Gus bobblehead created for the dealership's 80th Anniversary! Gus' memory will live on in the community and at Stillwater Motors.
 
*You may read more about Gus in the Stillwater Motors Legacy book, which is located in the Service Lounge and at your sales consultant's desk.


---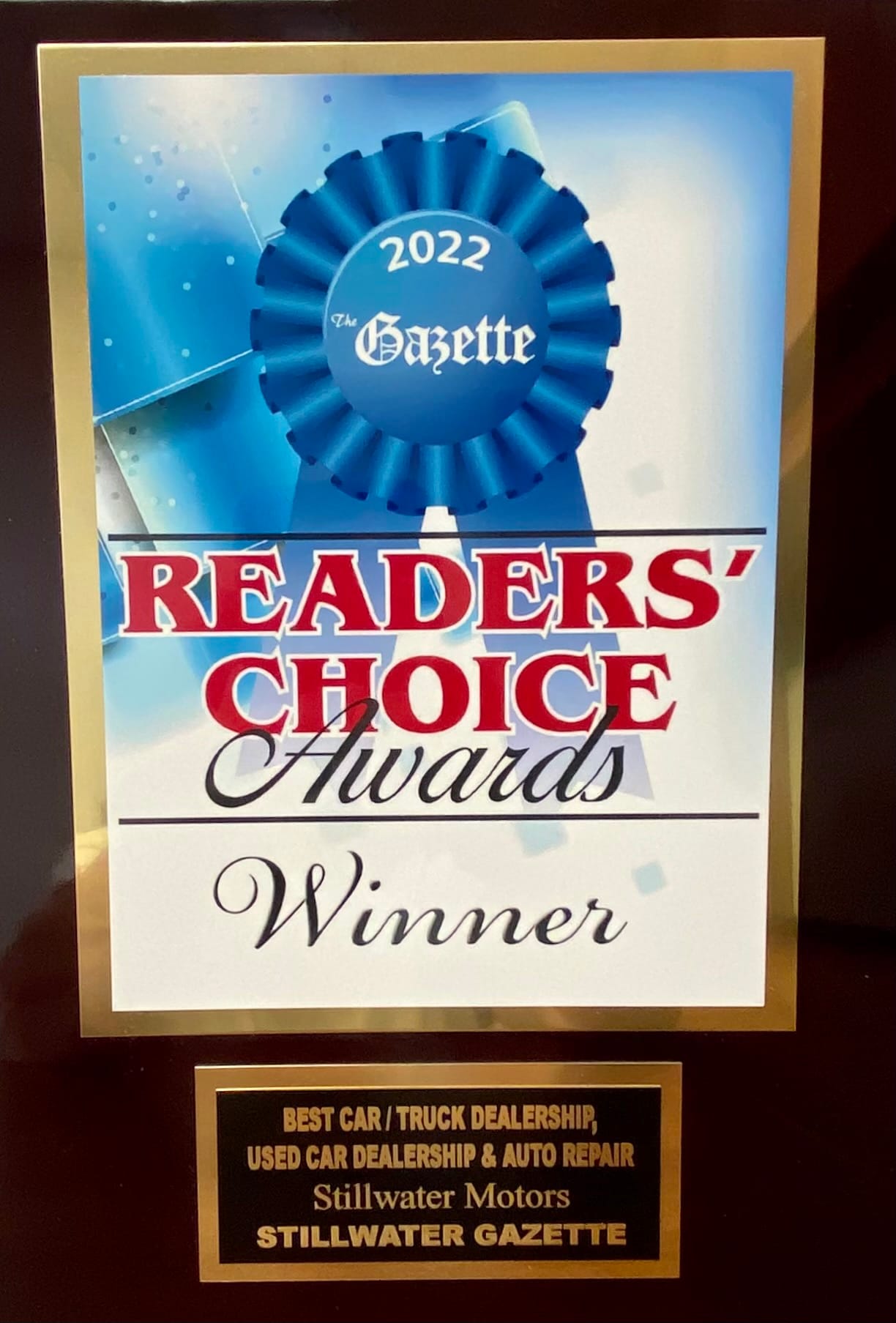 ---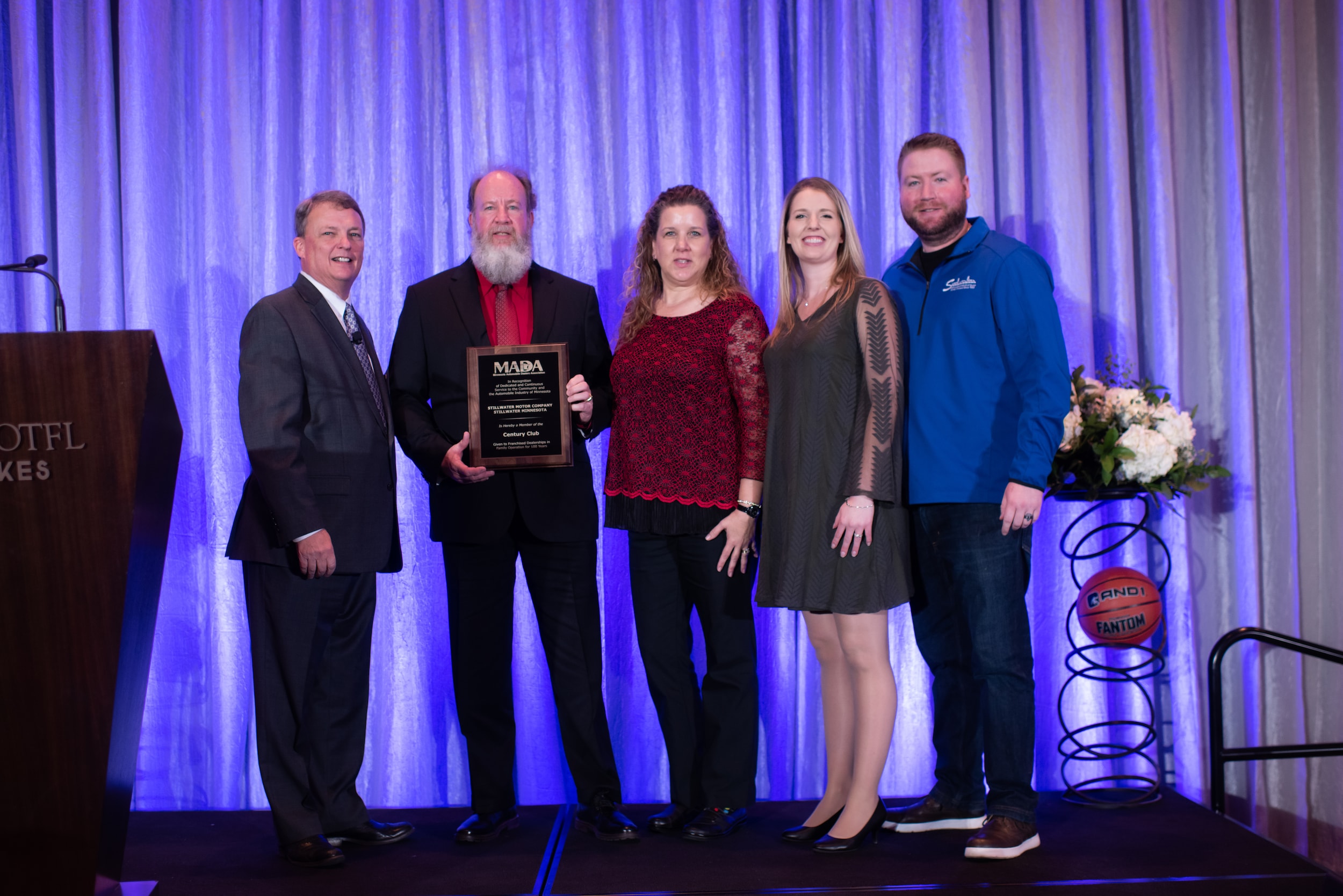 The Greater Minnesota Auto Dealers Association recognized the Raduenz Family and Stillwater Motors for their 100 year Anniversary as a family-owned business. Scott Lambert, GMAD Association Director, presented the Century Award to DJ & Linda, 3rd Generation and Laura & Bobby, 4th Generation at the GMAD Main Event.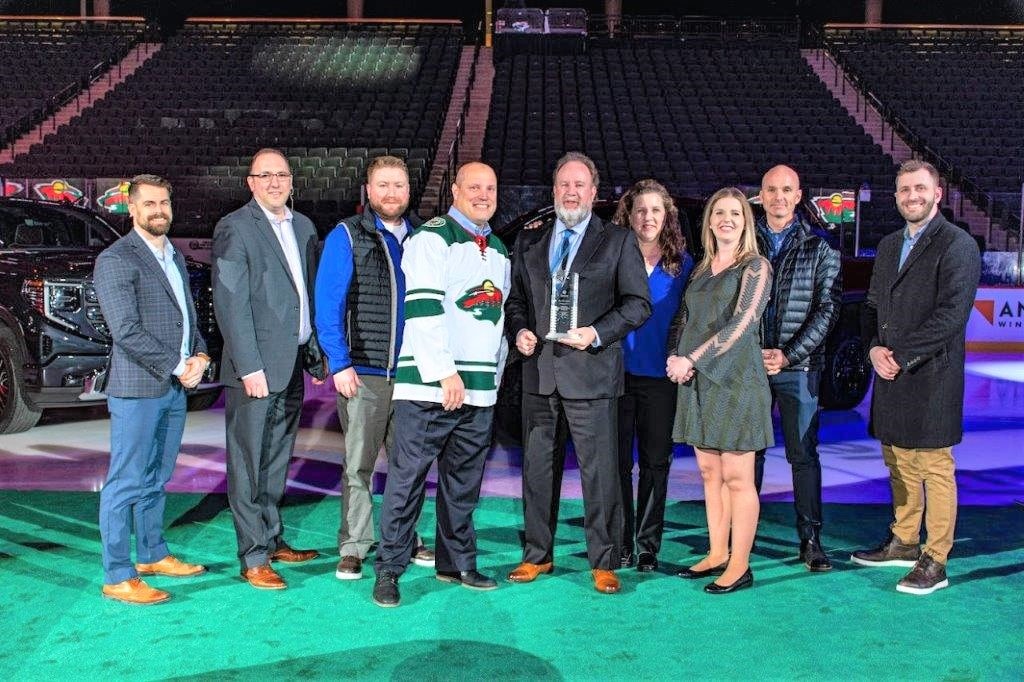 Buick recognizes the Raduenz family and staff on their 100 Year Anniversary as a four generation Raduenz Family-Owned Dealership! Pictured are Andrew Beller (Buick Area Sales Manager), Jeff Tate (Buick Zone Manager), Bobby Raduenz (4th generation), Steve Fahner (Buick Regional Manager), DJ & Linda Raduenz (3rd generation), Laura Raduenz (4th generation), Corey Moutray (29 year Sales Consultant), and Steve Framke (Service Manager).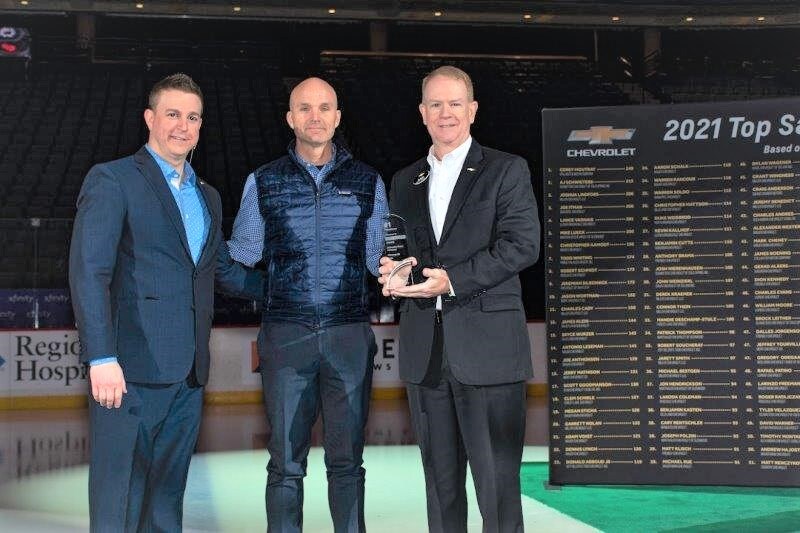 Chevrolet Zone Managers, Chris Smiley and David Sikkenga, present Corey Moutray, 29 year sales consultant with Stillwater Motor Company, with the 2021 #1 Top Sales Award for the 5th year in a row for the Twin Cities of Minneapolis and St. Paul area, which encompasses 70+ dealerships in the North Central Region!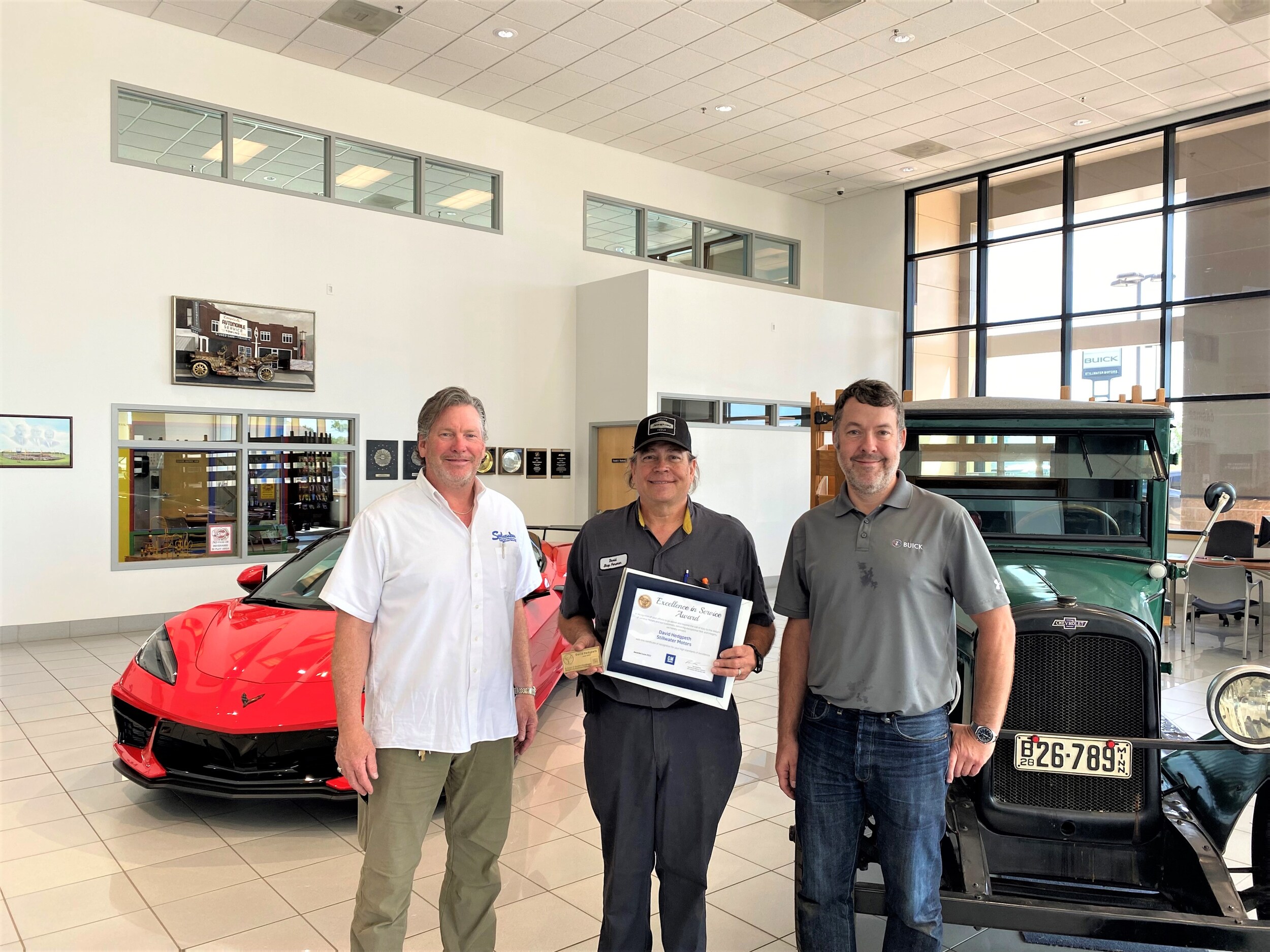 Congratulations David Hedgpeth, Shop Foreman, for receiving the Award of Excellence from General Motors!!! Each quarter GM can nominate a technician or shop foreman for outstanding devotion to Customer Excellence. David has helped us with numerous vehicles and it is greatly appreciated by the team at Stillwater Motors! Pictured are Michael Kahn, General Manager, David Hedgpeth, Shop Foreman, and Joe Moyer, Field Service Engineering District 8.