Steve O'Leary, St. Paul Fire Fighter and winner of the Ducks Unlimited Chevrolet with his new 2023 Chevrolet Equinox RS.
Pictured from right to left are Steve O'Leary, Winner; Corey Moutray, Sales Consultant; Jack O'Leary, Steve's son, who served in the US Navy; Kathy Bailey, Tom Bailey, Sr, and Tom Bailey, Jr, friends of Steve.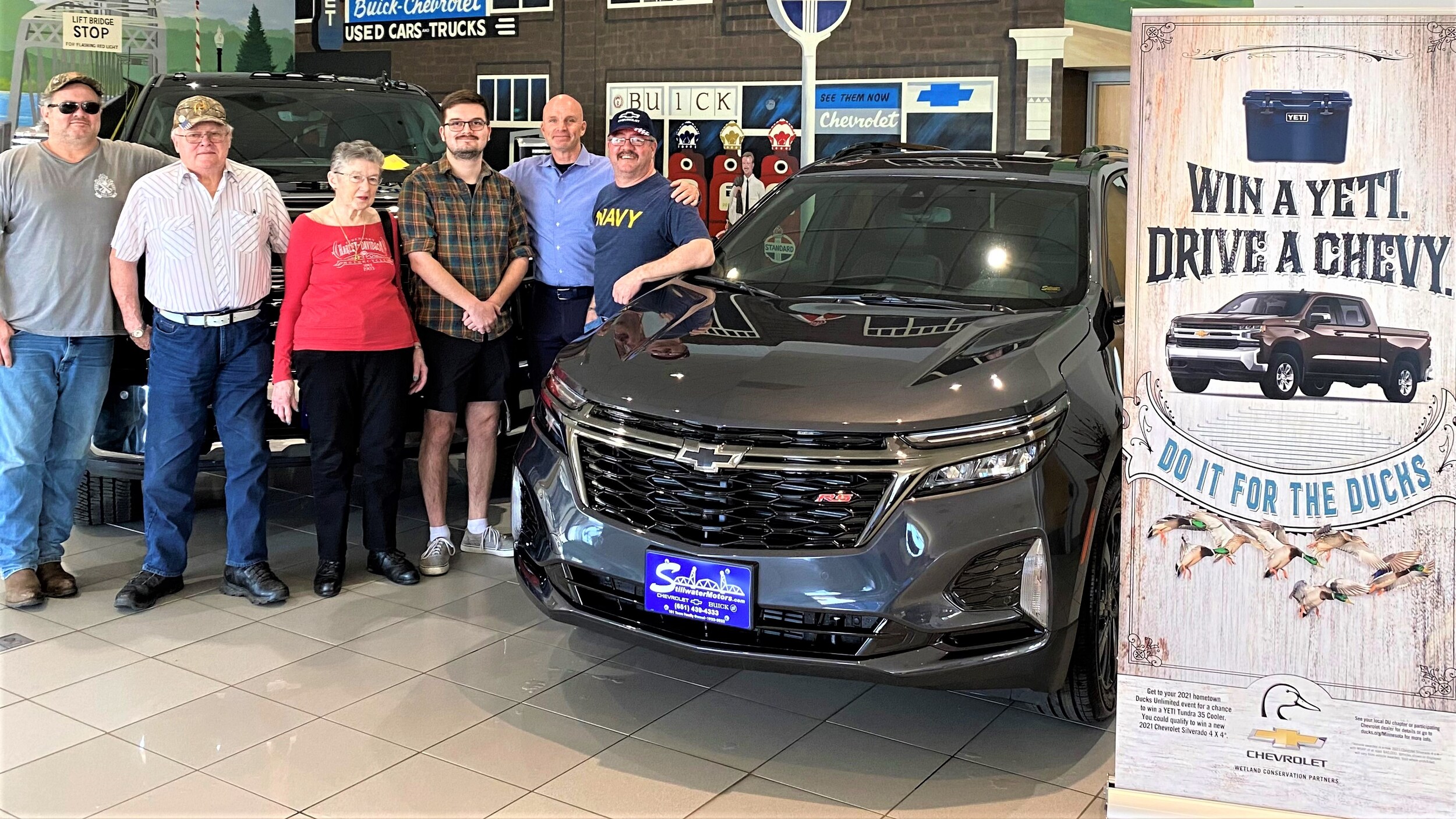 Join us at the World Snow Sculpting Championship in Lowell Park!
Happy New Year!! We're only a few weeks away from the 2nd Annual World Snow Sculpting Championship!! 
Here are a few parking details for when you come visit us between January 18th - 22nd: 
2. Shuttle Buses: Bus shuttles will run Friday, Saturday and Sunday. Parking will be at Stillwater Motors. Riders will be dropped off at Mulberry Point on the north side of Lowell Park in downtown Stillwater. The shuttle will pick up riders from Stillwater Motors starting at 4:30 pm on Friday, 10 am on Saturday and 10 am on Sunday. Learn more about the shuttles here:
greaterstillwaterchamber.com/shuttles-/-wssc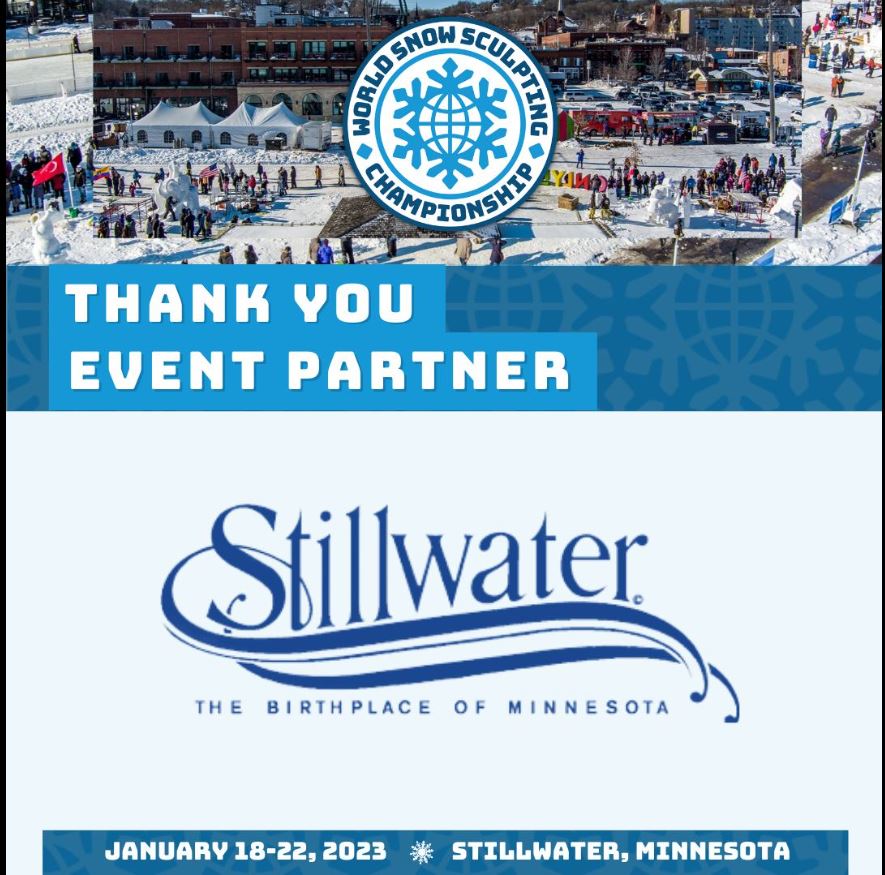 Stillwater Motors donated $500 to MN-FISH "The Gift of Fishing", an exciting new campaign launched by
MN-FISH Sportfishing Foundation
in partnership with Toys for Tots. 
MN-FISH, provided Disney-themed fishing rod/reel combos to 4,000 underprivileged youth throughout Minnesota. https://mn-fish.com/
Ron Schara was presented the $500 check by Lisa Webb, Sales Consultant. 
Pictured are: Steve Framke, Service Manager; Darcy Busse, Sales Manager; Michael Kahn, General Manager; Ron Schara, President of MN-FISH; Lisa Webb, Sales Consultant; Laura Raduenz, Business Controller; and Michael Knutson, Sales Manager.